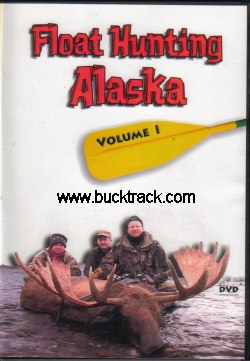 Join Larry Bartlett, author of the widely popular book, A Complete Guide to Float Hunting Alaska, as his friends and he deliver an impressive "How-To" documentary of their 2005 float hunt. Their 10-day Float Hunt traversed a wild landscape and coursed an un-charted "non-navigable" stream in the heart of the Brooks Range.
This video captures their Big Game pursuit with an impressively brilliant candor of real hunters in remote places doing their thing, and then delivers a feast of How-To Float Hunting Technique for trophy Moose.Never before has an Instructional Hunting Video been so creatively presented, and the group's hilarity, not to mention good fortune, will leave you fired up for hunting and anxiously geared for Volume II.
If you're interested in Float Hunting Alaska, this video offers the real deal: a real-time, action-packed, hold-no-punches view of what hunters can expect while float hunting in Alaska, loaded with expert advice.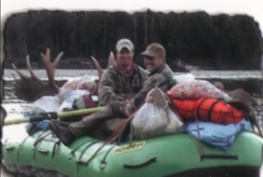 Producer: Larry Bartlett
Publisher: Pristine Ventures
DVD
114 Minutes
Copyright: 2005
New!